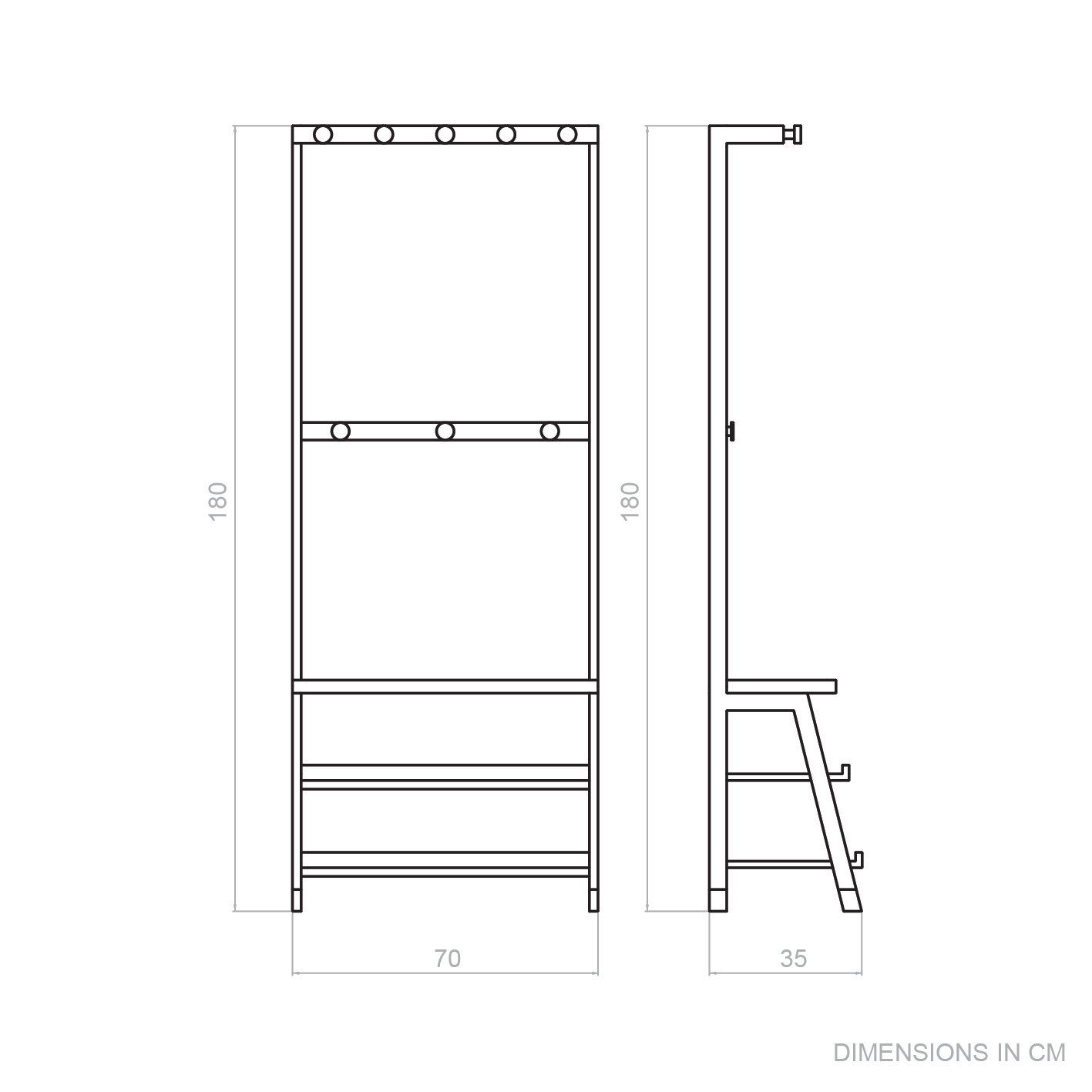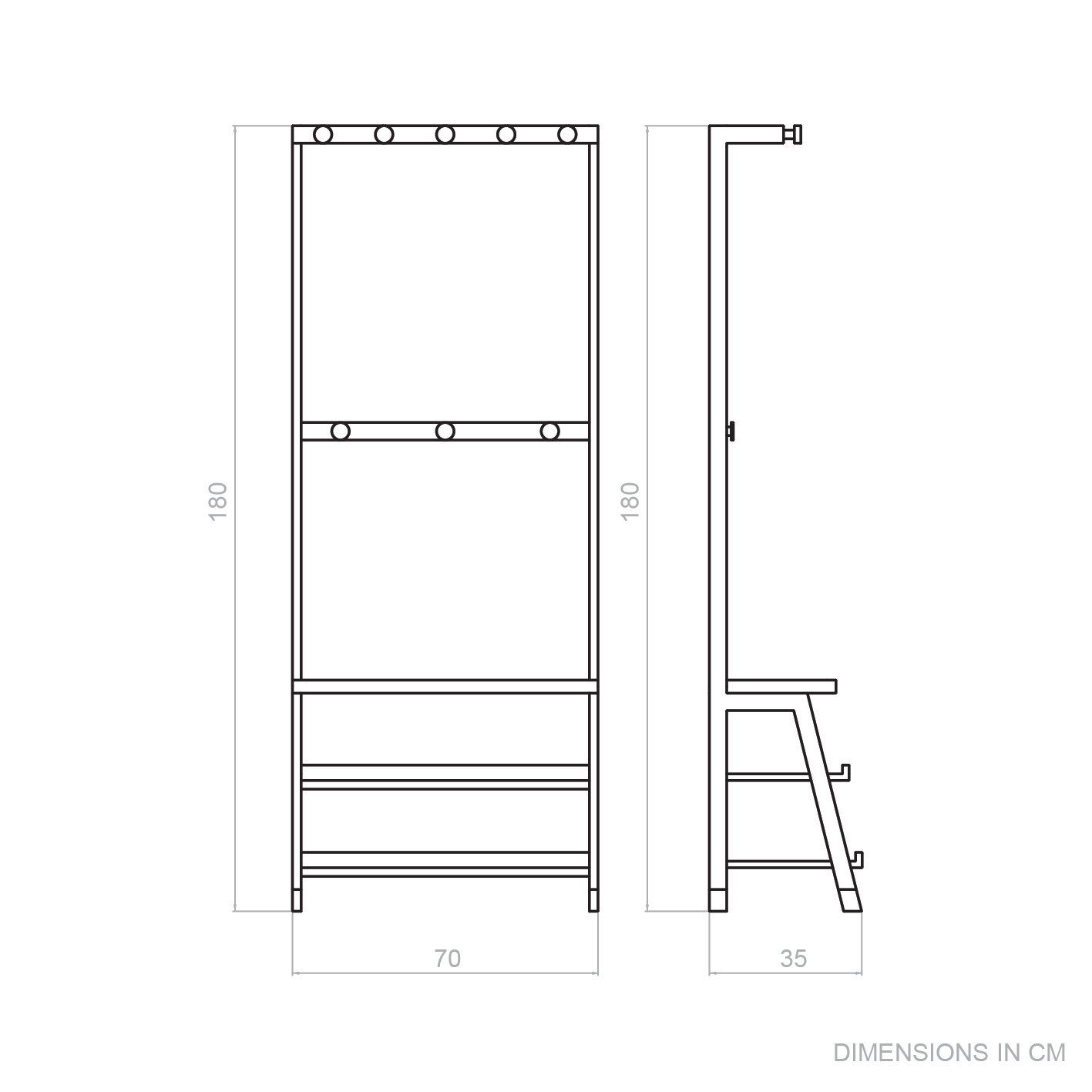 Pima Coat Rack
Functionality and style were are the core of the design of the Pima line.
The three- shelve rack provides room for shoe storage as well as handbags and small items; its dual- height wooden hooks allow for an organised entrance hall.
With its compact form and colorful range, Pima dresses up even the smallest of halls adding a stylish and welcoming feature to the home.
Drop us a line at info@surdicodesign.com for pricing and delivery times